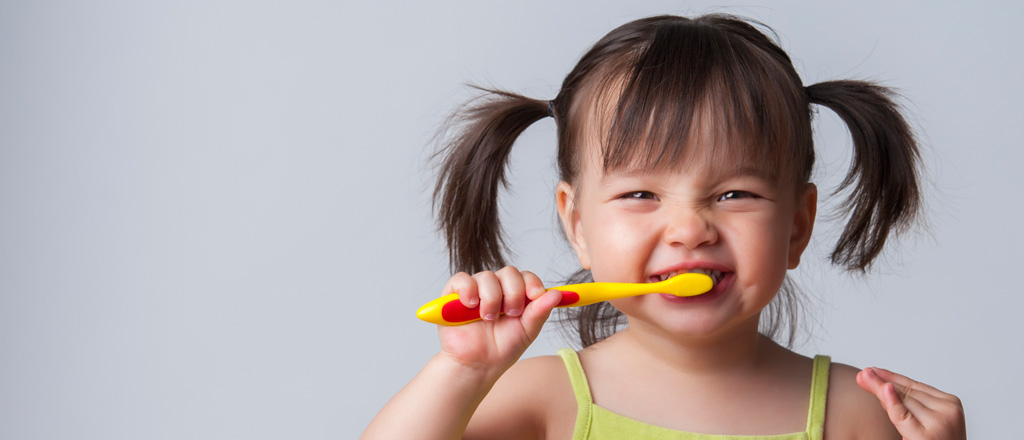 15 Nov

When Should I Bring My Child to the Dentist for the First Time?

You've suffered through the sleepless nights, seemingly-endless drooling, and chewing of everything in sight, and now your little one has a couple of shiny new teeth! The question you're likely asking yourself now is, "When should I take them to the dentist for the first time?" According to the Canadian Dental Association, it is recommended that infants visit the dentist within six months of the eruption of their first tooth, or by one year of age.
What can I expect at my child's dental exam?
A routine dental exam for your child will usually last about 15-20 minutes and will include a gentle but thorough exam of your child's teeth, jaw, bite, gums and oral tissues. This will allow the dentist to monitor growth and development and observe any problem areas. For very young children, you may have to sit in the dental chair to hold your child while the examination takes place.
How often should we visit the dentist?
You should expect to take your child to the dentist every six months or so. The aim behind regular dental exams is preventative care. Seeing a dentist twice a year will allow for any problems with your child's teeth to be caught early on, so that they can be fixed right away.
Why else is it important for my child to visit the dentist?
Taking your children to the dentist from a young age not only shows them the importance of taking care of their teeth, but also teaches them that the dentist is nothing to be afraid of. A staggering 40% of Canadians suffer from dental anxiety, causing them to avoid going to the dentist at all costs. Neglecting your dental care can have serious consequences for your teeth and overall health. By showing your child now that the dentist is nothing to be afraid of, you can help them avoid problems in later life.
A dental visit should always be a non-threatening experience for your child, and should help them to build trust and rapport with their dentist. Your child should feel relaxed in the dental office and if they show signs of fear or discomfort, you may want to consider rescheduling the appointment. If you have any further questions about your child's first dental visit at McAllister Dentistry, don't hesitate to contact us. We love welcoming new patients at our dental practice and want every child's first experience to be enjoyable and stress-free!