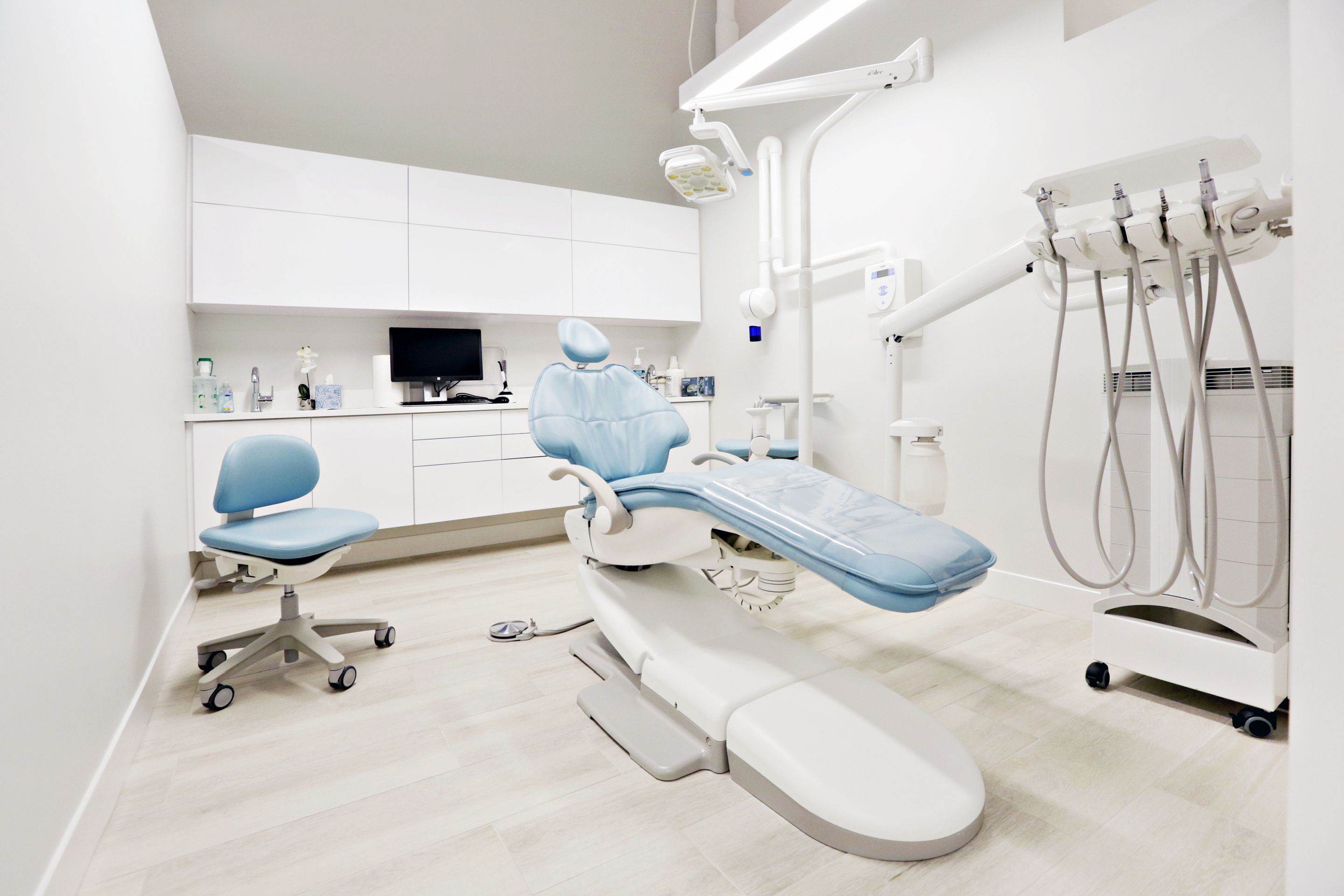 04 Jun

Protecting you against COVID-19 at the Dentist
McAllister Dentistry is committed to your health and safety during the COVID-19 Pandemic
Our office has always followed strict infection control procedures and the best practices guidelines as set out by Public Health Ontario, the Royal College of Dental Surgeons of Ontario, and the College of Dental Hygienists of Ontario. However, we now have additional levels of protection in place to create the safest environment for you, and our team. We want to ensure that you feel safe and at ease while you are in our care. 
Want to learn more about our new protocols? Keep reading!
Screening Process
We will be conducting COVID-19 screening questionnaires prior to every appointment to ensure the safety of our patients. All office and clinical staff members will also be required to complete a daily self-assessment before attending work.
Appointment Scheduling
Appointments will be scheduled to minimize overlap between patients and all clinical areas will be thoroughly disinfected prior to the next patient entering the office. You will be asked to wait in your car before entering the office. When it is safe to do so, we will call you into the office and continue the screening process.     
Entering the Clinic
When you enter the clinic, you will be asked to disinfect your hands using hand washing and/or alcohol based hand rub for at least 20 seconds. You will be provided with a mask and a temperature reading will be taken with a non-contact thermometer. If your temperature reading indicates fever, you will be asked to reschedule your appointment. We also ask that you do not attend the clinic if you have traveled within 14 days or are experiencing any cold or flu-like symptoms.
Additional Precautions
You will be asked to rinse your mouth for 1 minute with a 1% hydrogen peroxide solution before your treatment begins. High volume evacuation devices will be used by our dentists and dental hygienists during any aerosol-generating procedures. The hygiene rooms are completely enclosed and each operatory is equipped with a medical grade HEPA filter. Our clinical team members will be provided with gowns, face shields and N95 masks where appropriate.
As the situation evolves, there may be more changes to our procedures and infection control practices. Some of these protocols may be temporary or situational, but until COVID-19 resolves, this will be our "new normal"
We will continue to maintain the highest level of diligence and care during our treatment and we look forward to seeing you soon!
For more information regarding your teeth, dental care, or dental hygiene, don't hesitate to reach out to the team at McAllister Dentistry today.
---
McAllister Dentistry s'engage à assurer votre santé et votre sécurité. Nous révisons et optimisons actuellement nos protocoles en prévision du retour à notre clinique après la pandémie de COVID-19.
Vous allez remarquer des changements lorsque vous nous rendrez visite pour votre prochain rendez-vous. Nous mettrons en œuvre les lignes directrices concernant les meilleures pratiques établies par Santé publique Ontario, l'Ordre royal des chirurgiens dentistes de l'Ontario et l'Ordre des hygiénistes dentaires de l'Ontario.
Nous voulons nous assurer que vous vous sentez en sécurité et à l'aise pendant que vous recevez vos traitements. Voici quelques-uns des changements que vous allez possiblement remarquer :
Dépistage COVID-19
Vous allez devoir répondre à un questionnaire de dépistage COVID-19 avant chaque rendez-vous pour assurer la sécurité de nos patients. Tous les membres du personnel devront également effectuer une auto-évaluation quotidienne avant de se présenter au travail.
Les rendez-vous
Les rendez-vous seront réservés de manière à minimiser le chevauchement entre les patients, afin que tous le personnel puisse soigneusement désinfecté la clinique avant l'arrivée du prochain patient au cabinet.
La clinique
Lorsque vous entrez dans la clinique, nous allons vous demander de vous désinfecter les mains par un lavage de mains avec savon et / ou un désinfectant pour les mains à base d'alcool pendant au moins 20 secondes. De plus à votre arrivée, votre température peut être prise avec un thermomètre infrarouge sans contact. Si votre lecture de température indique de la fièvre, il vous sera demandé de reporter votre rendez-vous. Nous nous réservons également le droit de reporter votre rendez-vous si vous présentez des symptômes du rhume ou de la grippe.
Les précautions 
Nous allons vous demander de rincer votre bouche pendant une minute avec une solution de peroxyde d'hydrogène à 1% avant votre traitement afin de réduire le nombre de micro-organismes. De plus, des dispositifs d'évacuation à volume élevé seront utilisés par vos dentistes et vos hygiénistes dentaires pendant toutes les procédures générant des aérosols. 
À mesure que la situation évolue, il peut y avoir des changements à nos procédures et à nos pratiques de contrôle des infections. Certains de ces protocoles peuvent être temporaires. Toutefois tant que la situation du COVID-19 ne se résoudra pas complètement, ce sera notre «nouvelle normalité».
Nous continuerons à maintenir le plus haut niveau de rigueur et de soins pendant votre traitement et nous nous réjouissons de vous revoir bientôt!